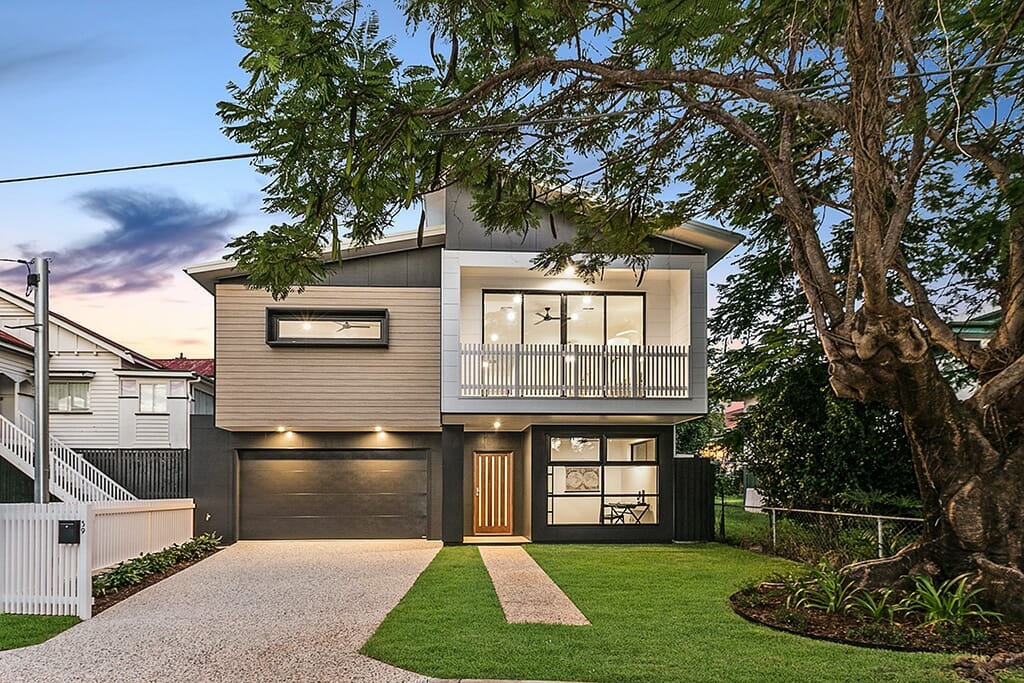 18 Jun

Can you achieve a conceptual home design with a builder?

Many clients worry that conceptual home design cannot gain to be working with a design and construct builder. This couldn't be further from the truth. In fact, it is absolutely possible to create a Brisbane house design that draws upon stunning structural features.
How to get a conceptual home design with a builder?
This recently completed property in Clayfield is just one example of this. Construction of this home was the final stage of a sub-division development. The original property was a combination of a pre-war workers cottage and a large post-war extension and the challenge here was to satisfy the strict character code requirements of the pre-war portion of this home while achieving a new conceptual look overall.
As Brisbane's expert custom home builders, we are here in to look after the sub-division of the property, Splitting the block into two and demolishing the post-war extension so the worker's cottage would fit on the reduced block. The cottage was then raising and moving to move onto its new position on the smaller site.
architectural concepts for houses:
For the second newly created lot it was decided that we would design and construct a generous and contemporary family home as there is a strong market demand for family homes in the area. Given there was no contracted end user, a Brisbane house design that would appeal to multiple owner/occupier scenarios and could be built to a set budget was selected.
The complete custom home is a contemporary and modern space with bold aesthetics and a value-engineers structure designed to mitigate costs. With the focus on achieving a conceptual home design with a wide market appeal. The face is already and built cleverly with attractive geometric shapes and forms. Couple with the use of external cladding materials features elements and colors, which give the home a breathtaking street appeal.
This stunning Brisbane house design is ready to suit the subtropical lifestyle of the city. It incorporates expansive living, yet is low maintenance, making it ideal for entertaining. The home has been built to suit the prospective owner's needs and lifestyle both now and into the future, with the possibility of repurposing rooms if necessary.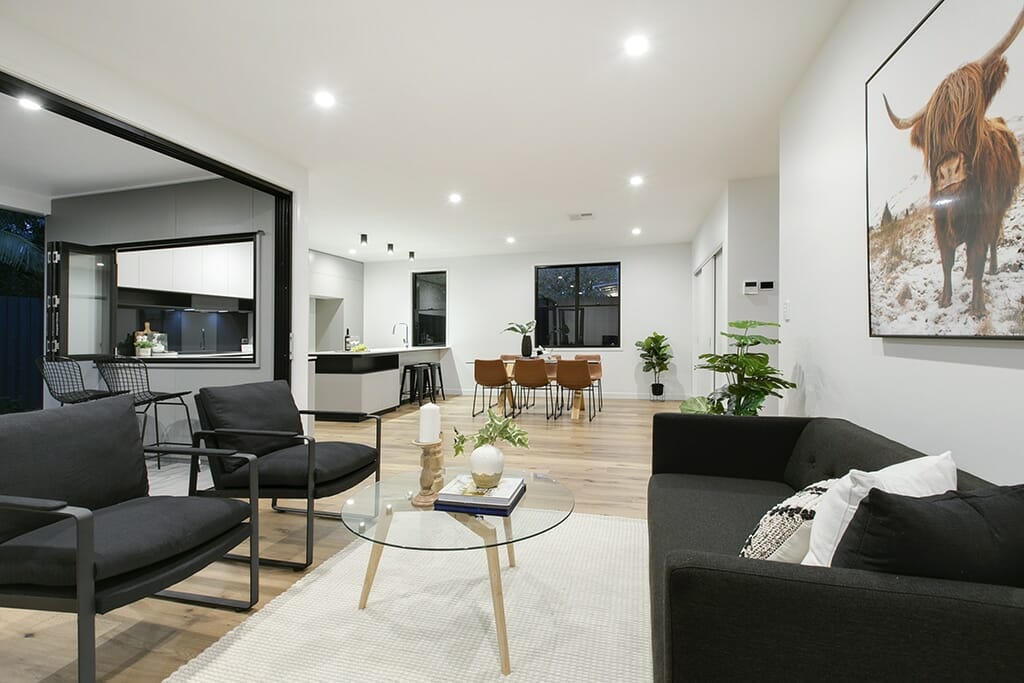 Interior design concept ideas
The most striking element of the home is the clever layout and feeling of spaciousness achieved. However, despite being a small block (only 305m2). The home incorporates a casual open-plan kitchen and a large living and dining area that flows onto a covered patio. With four spacious bedrooms, complete with built-in robes, and an oversized home office. It has the flexibility to support the modern family. There is also a separate sitting room, substantial family bathroom, a stylized powder room. And large laundry, as well as a double car garage.
As with all of our homes, we incorporated the highest level of workmanship. At the attention to detail into this Brisbane custom home to create a luxury, stylish and elegant finished home.
Best things to Build A conceptual home design:
conceptual home design
First of all, Our team was tasked to look after this stunning Brisbane custom home from concept to completion. This project is a fine example of the kind of structural-designed custom home you can achieve with a builder. Our expert residential team worked closely with our custom home building team to ensure we delivered on a functional and stylish space that capitalized on space perfectly and was to budget.
Here we are making almost the conceptual home design for your dream home. With a builder, we help you out to have great interior and also the exterior.
A big thanks to all the consultants and authorities who were sourced, engaged and managed throughout this project.
Step inside the stunning Clayfield custom home here:
To find out more about achieving a conceptual home design with a builder, get in touch with Linear Design + Construct today.