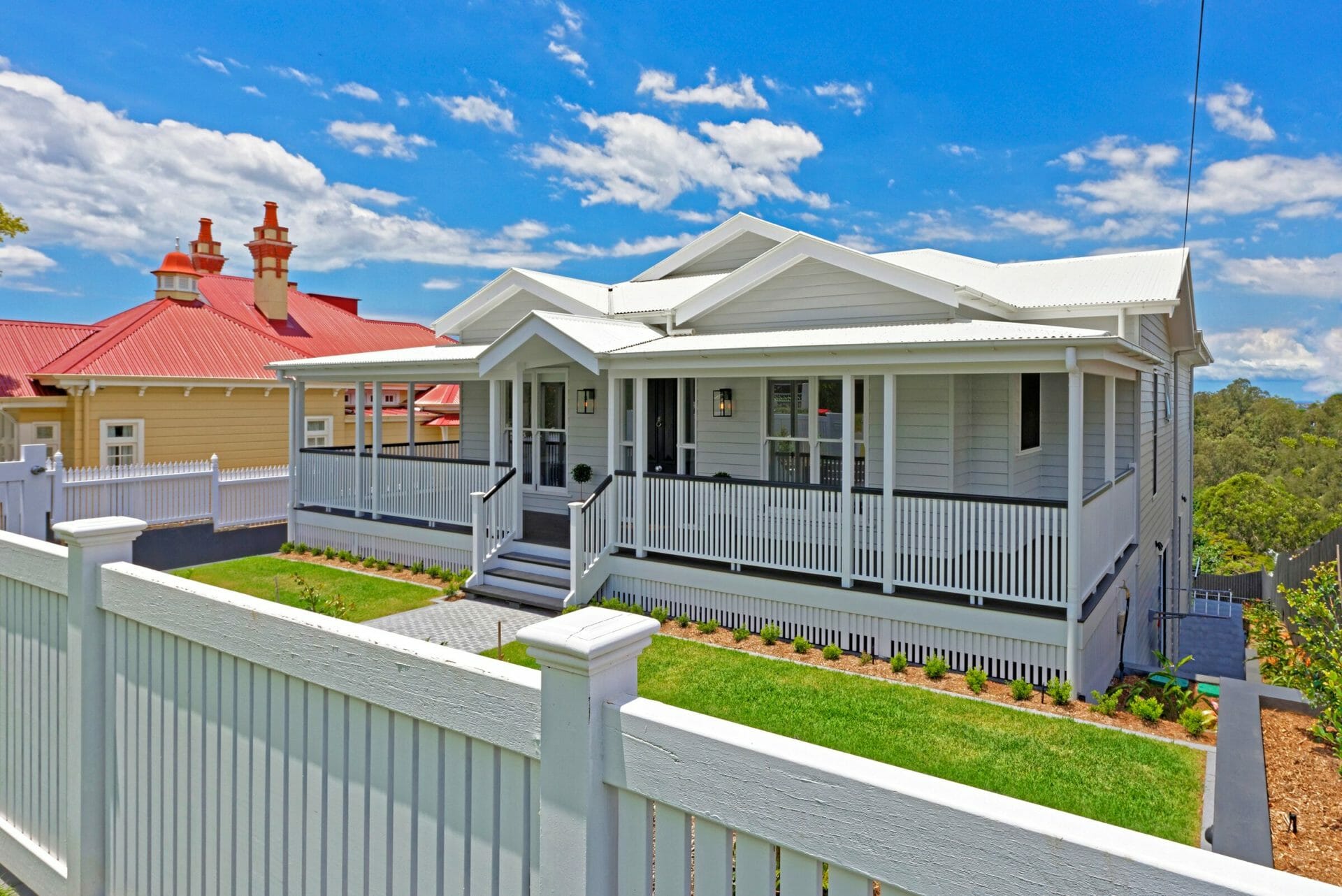 16 Jul

Designing and Constructing a Forever Home

Planning and building your forever home can be a daunting undertaking. Many clients find this process is eased by engaging a design + construct builder who can look after your dream home from concept all the way to completion. At Linear Design + Construct we specialise in this type of project and we are passionate about turning Brisbane house designs into stunning custom homes.
What is design + construct?
Our recent design + construct project in Alderly is just one example of our skill and experience in this area. We were approached by this client to create a forever home with more than enough room for a growing family, without compromising on style and aesthetic value. 
The site chosen for this custom home was an elevated lot, which captured spectacular panoramic views from the Brisbane City skyline in the south to Moreton Island in the north. The biggest challenge in creating this Brisbane home design was that the property fell 11m from top to bottom.Clever 
Clever engineering
This led to our custom home builders to work closely with our Brisbane client to ensure a functional and long-lasting house design was achieved that was both suited to the steep setting and in line with our clients' needs. Our client envisaged a residence with a timeless street facade that would suit its inner Brisbane location for many years to come. In addition they requested a 'wow factor' that saw us include spacious entertaining areas, a stunning pool and a wine cellar.
The results are simply breathtaking, and we are so proud of our Brisbane custom home building efforts. The custom home we designed and constructed is a grand contemporary Queenslander with multiple gables and a partial-wrap around verandah.
Plan, designing and constructing
Built to suit the clients' needs and lifestyle both now and into the future, this luxury home incorporates an incredible 5 bedrooms, 3 bathrooms, 2 family rooms, double car garage, and a media room. The home also includes an open-plan kitchen, with separate butlers' pantry, living and dining room, as well as 2 oversized decks that offer views out to the spectacular Eastern Aspect. The master bedroom is a private parent's retreat with walk-in robe, ensuite and panoramic views of the surroundings. Being a Brisbane home design, we had to include a pool – a 12-meter aqua oasis, which lies in the middle of a terraced yard.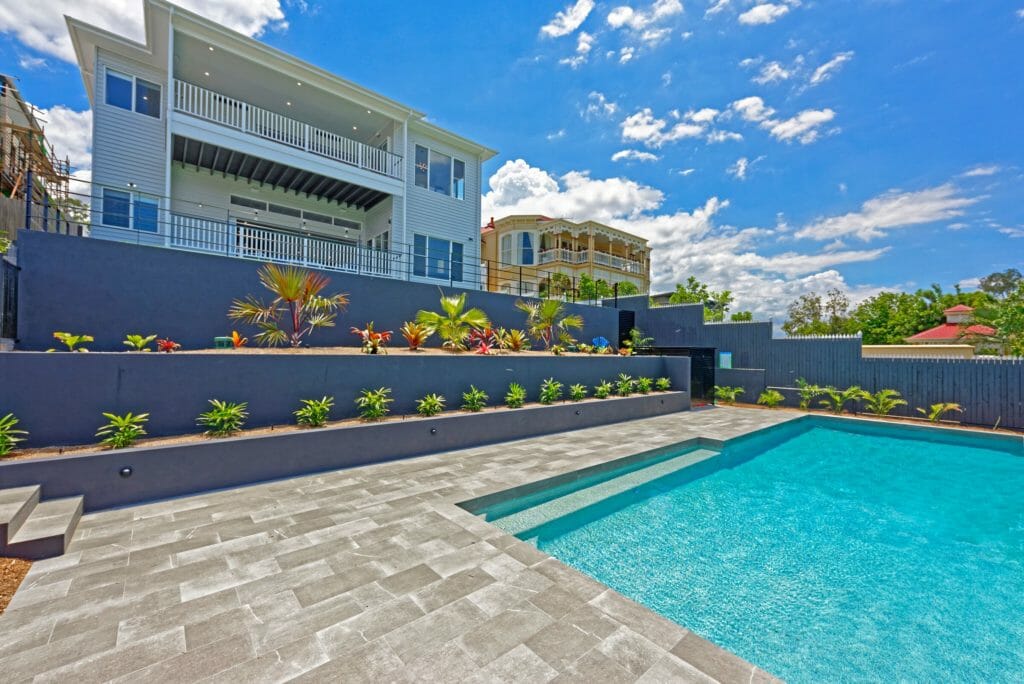 As experienced custom home builders in Brisbane, we understand building on challenging sites. We carefully crafted this home design to perfectly suit the sloped site conditions and to achieve the most cost-effective and functional result for everyone. One of the ways we achieved this was stepping the lower level of the house to follow the steep slope of the site with a combination of cut and fill measures. 
Understandably, our clients wanted to put their personal touch on the home so the finishes to the house were a fluid arrangement at the beginning. As construction began, the final selections were decided and Linear Design + Construct organised delivery and installation of these finishes.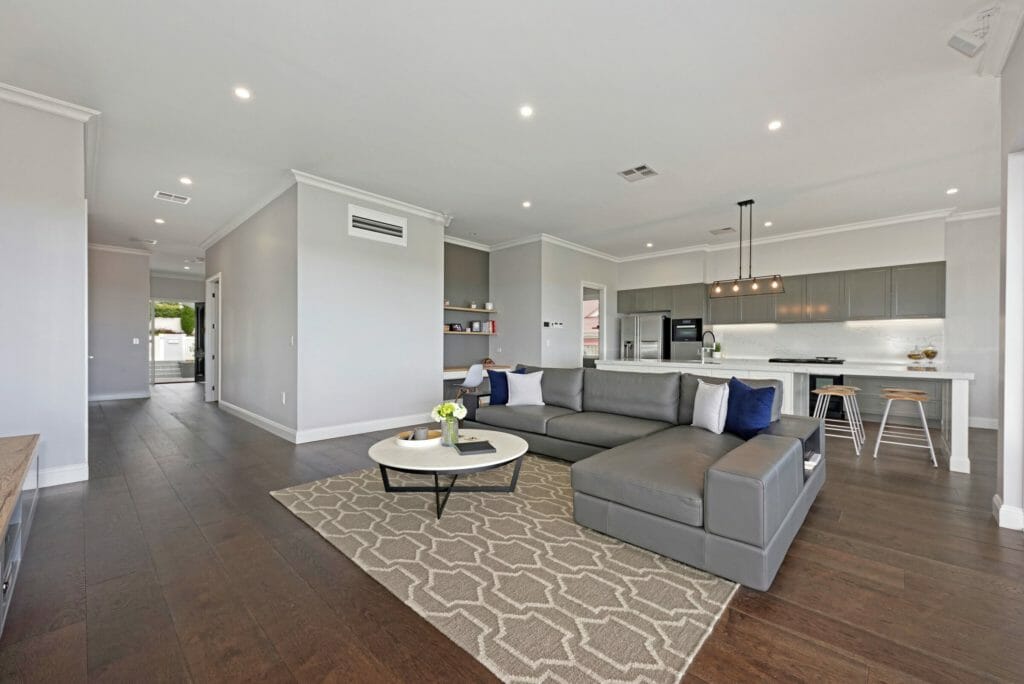 The highest level of workmanship and attention to detail were used to design + construct this luxurious, stylish and elegant Brisbane home. We hope our clients enjoy living in their forever home as much as we enjoyed creating it for them.
To find out more about achieving your forever home through a design + construct build, get in touch with Linear Design + Construct today.
---
At Linear Design & Construct we take pride in staying ahead of the market with the latest trends, techniques, and materials. To help you with your building journey we've put together the 7 reasons why you should engage your builder before your architect. Download today or sign up to our newsletter.