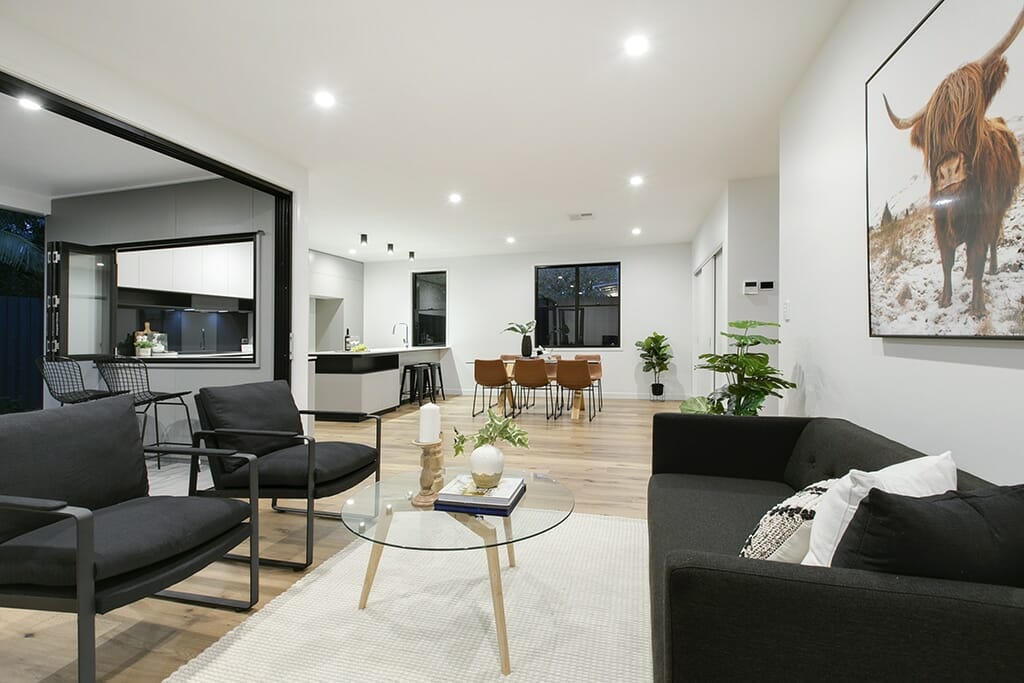 04 Aug

How To Choose a Builder

One of the most crucial decisions you need to make when renovating or extending a Brisbane home is choosing the right builder for the job. You want someone with construction knowledge and expert craftsmanship; someone who can be trusted to deliver your project with perfected finishes, on time and within budget. But this can be difficult to find.

For one, there are so many options – it can be overwhelming to narrow down the choices. Secondly, it can be tempting to focus on price and choose the builder who provides the cheapest quote, without looking at the bigger picture. Time and time again, we meet clients who have chosen a builder based on price – often this results in low-quality workmanship and cutting corners, which will cost you more in repairs in the long run. It's far more valuable to make a savvy investment now, that will pay off down the track.

With decades of experience in working with clients on new home builds and house renovations in Brisbane, here's our fail-safe guide for choosing the right builder for your home building project.
Do your homework
Don't go into a Brisbane home renovation or extension blind. You don't just want to select a builder simply because they say the right things or give you a 'good feeling'. Be sure to research and garner extensive knowledge on all your available options.
For a trustworthy and respected renovations builder in Brisbane, this should be easy. Explore their website, take look at past projects, read their client testimonials and learn more about the origins of their business. You can also get a sense of their values, ideas and process by looking at their social media accounts. We highly recommend contacting previous clients so you can speak one-on-one about their experience with the Brisbane builder in question.
Choose an expert
If your project involves technical work or your project poses some challenges (for instance it will be built on a sloping or difficult block) it pays to go with an expert. You don't want to choose a contractor who has never built a home before, as this could cause mishaps and complications. You should engage a builder with many years' experience in both challenging and more standard projects and who can be trusted to react calmly and pragmatically should any difficulties arise.
For instance, at Linear Design and Construct, our Director alone has over 25 years' experience in Brisbane house renovations and home extensions. One only has to look as far as our website and social media accounts to explore an extensive catalogue of projects that showcase our expert craftsmanship, clever approach to problem-solving and penchant for innovative design. You'll see that our Brisbane house renovations involve a dedicated team of highly skilled and hardworking tradespeople and contractors.
Look for transparency and accountability above all else
There are many misconceptions about builders being untrustworthy, but those who have built before will know it's a small minority who have given the industry a bad name. Brisbane boasts many transparent, reputable and accountable builders who will be honest from the beginning – they'll be upfront about the costs, time frame and any issues that may come up.
A high-quality builder understands the significance of the financial and emotional investment you're entrusting them with and should be passionate and dedicated to perfecting your house renovation or home extension project. Respected builders will also have clauses in their contract that stipulate certain guarantees and warranties, which will protect you if there is need for additional works and maintenance after handover.
Are you looking to renovate or extend your Brisbane home? Linear Design + Construct may be the right builder for you. Take a look at our completed projects, testimonials and step-by-step process guide on our website to learn more.