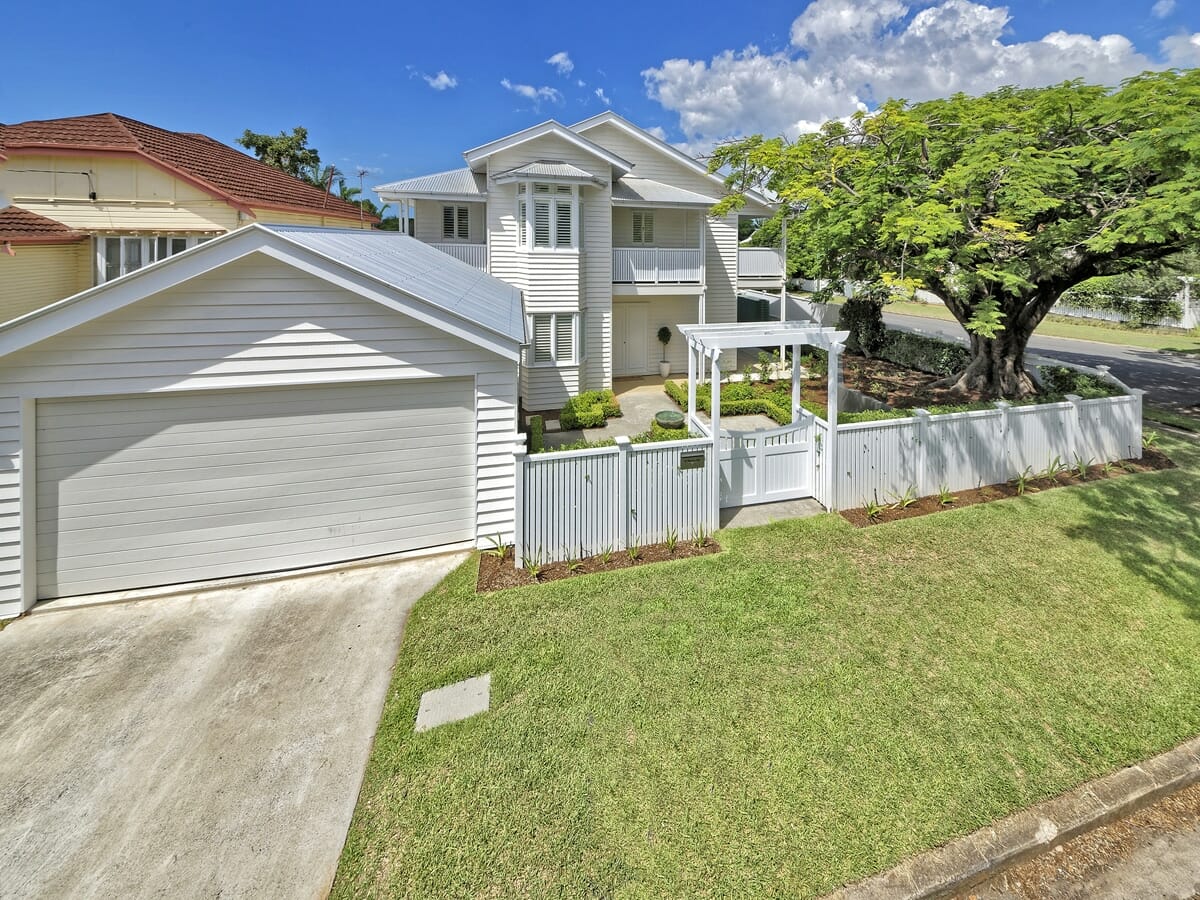 11 Nov

In the Spotlight: How Our Dora Street Home Went From Infamous to Inspirational

Our Dora Street renovation was recently featured in Brisbane's Courier Mail and realestate.com.au, but not for a reason you might expect…

What's now a stylish family Brisbane house renovation, designed and built by Linear Design + Construct, was once home to a series of notorious "losing the bond" parties. In 2008-9, tenants living in the property dragged couches on to the rooftop of the Hendra home to watch Brisbane's River fireworks.
"Losing the bond" parties
Neighbours lived in fear of these rogue tenants, who wreaked havoc on the street, destroying the property in the process. One night in 2009, one of these infamous parties grew out of control and a fire erupted all over Dora Street, making front page news in the Northern News at the time.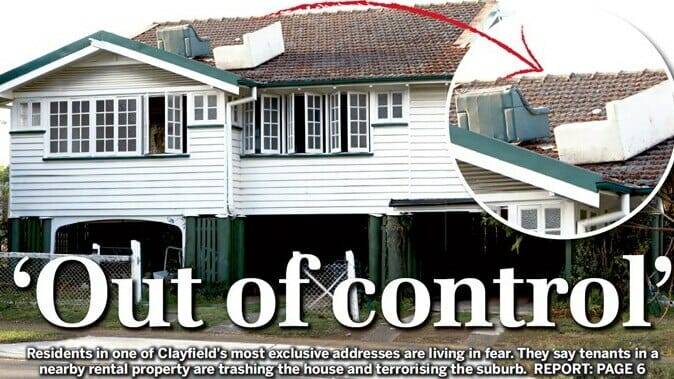 Michael Pinter, Founder and Director of Brisbane custom home building company Linear Design + Construct, had purchased the Hendra home in 2005 before renting it out in 2008 and moving to nearby Nundah. As the property was managed separately, he had no idea about the home's local reputation until his wife read about the tenants in 2009. "The house had been trashed; it was uninhabitable," he said.
It was then that Michael and wife Vanessa made the decision to evict the tenants and bring their Brisbane home renovation plans forward. When they visited the house for the first time after this, it was a complete mess – broken tiles and smashed beer bottles were strewn throughout and roof destruction had led to water damage inside the house.
"They were pretty fortunate," Michael said of the destructive young tenants. "There was quite a bit of damage up there. How no one fell through is anyone's guess. If they'd stood in the wrong place, they would have gone straight through.
The renovation
What they initially budgeted as a $750,000 Brisbane home renovation turned into a $850,000 build. Back then, this was Linear Design + Construct's biggest renovation project to that date. "It was my ground zero moment," Michael said.
Home renovation works included installing a brand-new metal roof and all new internal linings, as well as raising and building the entire home. "We bit the bullet and did it all. We wanted to make everything uniform throughout," Michael said.
Being built on a sloped site saw the Brisbane custom home builders use a cut and fill arrangement to ensure the home was comfortable to live in. It was also pushed forward on the block during the raising process.
The results
The completed home is almost unrecognisable from its 2009 party days. The home's original Queenslander facade was restored, much to the delight of neighbours, and the entire space is now in keeping with the character of the street.
With five spacious bedrooms, an oversized kitchen and scullery, dining and living areas and a rumpus room, this Brisbane custom home is now the epitome of modern family living. Our Director Michael now resides in the stylish home alongside his wife and twin daughters. While the majority of home renovation works were completed in 2010, Michael has plans to add an outdoor barbecue area in future.
Step inside our stunning Dora Street home renovation here. To find out how Michael and the team at Linear Design + Construct can conduct a Brisbane home renovation for you, get in touch today!
---
At Linear Design & Construct we take pride in staying ahead of the market with the latest trends, techniques, and materials. To help you with your building journey we've put together the 7 reasons why you should engage your builder before your architect. Download today or sign up to our newsletter.