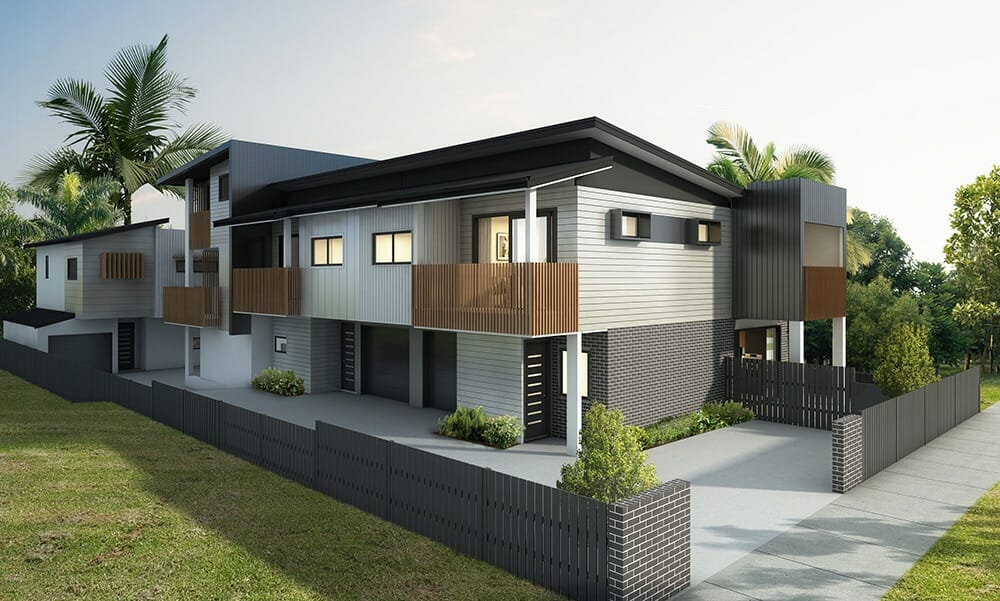 02 Jul

The Obvious Flaw in the HomeBuilder Grant

There a number of critical flaws in the Australian Government's new HomeBuilder grant. For those who meet financial requirements, it's the critical lack of time to take advantage of the offer before the proposed deadline.

At the time of penning this post it's July 2020 and the HomeBuilder grant does not expire until 31 December 2020. While this may sound like ample time to take advantage of the grant, the reality is somewhat different.

Those who don't require any approvals or who are well into the approvals process are well positioned to take advantage of the grant, but they are the exception. Anyone looking to start either a major renovation or a new home build who has not started the design and planning process, will need to act promptly.

The design and planning process
The reason for this is the design, planning and approvals process in itself, can take up the majority of the remaining time left before the grant expires. This all happens before you engage your preferred builder, so you must pray they can then commence your project within 3 months of signing the contract, as per eligibility requirements.
The process of building – from developing a concept to finalising the design and achieving the required planning approvals takes a long time, regardless of the skills of the contractor managing it. From design development to planning applications and approvals there will always be an element of back and forth, between designers, clients, planners, certifiers and council. It reflects what is ultimately a slow and collaborative process.
What is inevitable is this will only get harder and slower as there will be a bottleneck in the design and planning process going forward.
Since the lifting of severe restrictions due to COVID-19, the local building industry has slowly been gaining momentum to pre-Coronavirus levels and now appears to be on an upward trajectory of acceleration. Prior to the announcement of HomeBuilder, there had been a gradual increase in enquiry and pre-construction activity for new projects. This could be due to several possible reasons:
DIY home renovations
First, you only need look back at the crowds that would line up for Bunnings stores every day during restrictions to see the surge in home improvement activity. Whilst this represented the DIY element, it would be fair to say the additional time spent confined at home, either working from or home schooling brought to light the need for extensive works to many people's homes and aspirations to build new ones. The scale for these is beyond the skillset of most DIYers and will require the services of multiple consultants, including a builder.
Those who haven't been financially affected
Second, there are those who have been financially unaffected and were planning to build or renovate prior to the COVID-19 restrictions. Many of these clients who had to postpone their projects are now proceeding. We can see there is now a pent-up demand for design and planning services, even before the introduction of the HomeBuilder grant.
There are other options when it comes to the possibility of acquiring a new build home that mainly involve project homes on your property or on a developers' (i.e. display villages). These generally represent a defined design and if not on your land, a display village tends to be in outer suburbs. If you don't have the property now, you maybe hard pressed to acquire an appropriate site in an inner suburb and be able to take advantage of HomeBuilder in time.
How do you avoid being stuck in the bottleneck?
There are a few ways to combat the lag in the planning process and reduce the timeframe to design a renovation or new build. Primarily you can aim for a build that does not require development approval. If your design is compliant with building regulations, it should only require building approval, which will greatly reduce your timeframe.
Renovations
In theory, the design and planning process should be easier for renovations for two reasons. Firstly, it's highly likely a renovation applicant already owns the house to be renovated so there will be no time wasted in trying to acquire a relevant property. Secondly, there is a starting point for the design – in the existing dwelling.
New home builds
New home builds will be more difficult for the opposite reason. Unless the applicant already owns a vacant lot or plans a knockdown and rebuild, they will need to buy the land, with design and planning activities limited until the title is changed on the property.
As new home builds tend to be a blank canvas when it comes to design, this can slow the process as clients have more choices and aren't locked into a starting point or base to work from.
Aurora Townhouse development
To find a new home or townhouse option in an inner suburb may prove to be like finding a unicorn. But they are out there – you just need to do your research. One such unicorn is the Aurora development, a boutique five townhouse development in Morningside with a planned start for construction later this year.
Not only do these townhouses qualify for the HomeBuilder grant of $25,000 they also meet the criteria for the First Homeowner's grant of $15,000.
Whether you renovate or build new to take advantage of HomeBuilder, you need to act quickly – there are many moving parts to satisfy the conditions and time is not your friend.
If you're interested in learning more about HomeBuilder, visit the Australian Government's HomeBuilder hub. For more information on the First Homeowners grant, visit the Queensland government hub.
Learn more about the Aurora townhouse development here or get in touch with Michael from Linear Design + Construct to chat about your options today.